Discover BOOM Fitness – the premier Personal Trainers in Scarborough and East Fremantle:
BOOM Fitness was established in December 2006 by Jackson Harwood and Adam Parker. This dynamic duo have combined their experience, training and passion for the fitness industry to make Boom Fitness the inspiring training studio it is today.
Our extended team of energetic and knowledgable trainers ensure  no matter who you train with, every  trip to the gym an invigorating experience!
Our Valuable Team Members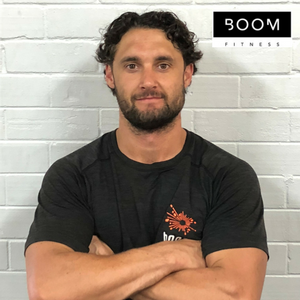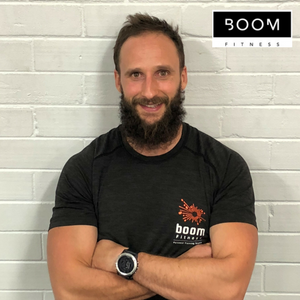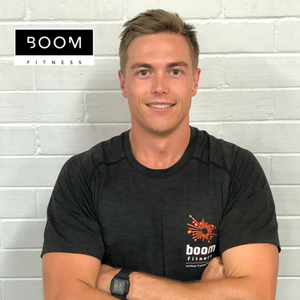 Jackson Harwood
Co-Owner and Personal Trainer
Adam Parker
Co-Owner and Personal Trainer
Stuart Law
Personal Trainer
Qualifications: Bachelor of Science (Sports Science) Edith Cowan university, Cert lll & lV in Health & Fitness, Cert lV Diploma in Sports Development, Fitness W.A. Registered.
Personal Training History: Jackson comes from a football background and is currently a member of the North Beach FC league side.
Popular with all BOOM Fitness clients, Jackson utilises his experience which provides very challenging training sessions, leading to great results for clients as they desire.
Qualifications: Certificate lll & lV in Health & Fitness, Cert 4 Diploma in Personal Training, Fitness W.A. Registered
Personal Training History: Adam is proud and passionate about the business, his clients and the fitness industry in general.
Adam's personal motivation and drive for his own Health, Fitness and Wellbeing continue into his training sessions with clients. With his high energy and experience it makes every session a great workout!
Qualifications: Stuart is in his final year of completing his BSc (Hons) in Sport and Exercise science where he is currently studying at Edith Cowan University. Certificate III & IV in Health and Fitness. Fitness W.A. Registered.
Personal Training History: Stuart has been involved in sport all his life with a strong background in Rugby. Stuart has obtained invaluable experience in the function of exercise science, training methods and programmes and continues to broaden his knowledge and skills as a trainer.  His focus is to enhance his client's performance, physical appearance and well-being.